I happily and honestly proclaim that everything I have learned about social media, I learned from children. Children have no ulterior motives; they play authentically and transparently. In doing so, they place profound lessons in front of us.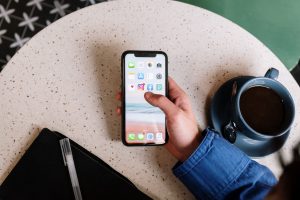 How do I know this? From the many times I was privileged to visit with children in their most sacred of habitats: the sandbox. It was there I recognized the sandbox as one of the most fitting analogies for the web and the world we find ourselves a part of now.
As a teacher, I've seen extraordinary things happen in the sandbox. From friendships being formed to brilliant dreams explored, the sandbox was the place where we created, shared ideas, and learned to love, trust, and depend on one another.
Somewhere between grade school and grad school, we moved away from the sandbox, forgetting the lessons that serve us best.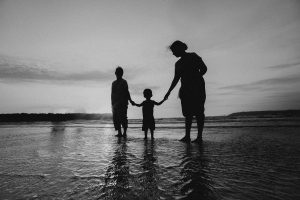 As past "Sandboxers," we knew the value of play and the value of the people we had the opportunity to play with. We understood the sandbox was more than just fun and games; it was a privilege, as it was the space that brought extraordinary individuals in our lives together.
We learned that everybody had a lot more fun when you played fair.
Like the sandbox of our childhood, the web provides us with endless opportunities. It is a space where imagination, ingenuity, innovation, connection and discovery collide, and play is the exultation of the possible.
We are entering the most marvelous of ages; an age where influence, power and success will no longer be determined by how hard we work, but rather how well we play together in this space. Our play here has rules, and often the rules mock all ideology and seriousness of work outside the sandbox.
The Sandbox Manifesto is both a declaration and an invitation to keep the experience of the sandbox alive and to recognize and honor the wisdom we acquired through our experiences on the inside.
As you read these ten tenets, think about these simple truths of leading and influencing others, managing failure, strategic thinking, and resolving conflicts and apply them to the global sandbox we now live and play in.
What can we uncover, re-discover and create to make the time we have with one another the best possible experience for everyone involved?
Even more importantly, what must we do to ensure that what we create and share has the possibility and potential to make our lives and the world a better place?
Play isn't something we do as a part of our life — it is life.
Think of how much you discovered about yourself on the playground, how many friends you made, how sad you were when play was time was over.
The Sandbox is a place where anything can happen.
The Sandbox Manifesto
1. Sharing is Caring.
Those who share more, care more, and give with their full heart find success.
2. Messy is Good.
Befriend it. Embrace the opportunity to get dirty, to lose yourself. There is freedom and beauty in messiness.
3. Imagination is your greatest asset.
Dream big and dream bold. Anything is possible, but you have to be brave enough to believe this is true.
4. Sand is for filling buckets.
It is not for throwing. Throwing sand not only hurts people, it also wastes your playtime.
5. Hugs help and smile always matter.
Never underestimate the power of these simple acts of human kindness. They define you. Love is the killer app.
6.Take it to the community.
Even when having fun, one must prepare for problems to arise. When they do, turn to your community. There will always be someone in your midst that will help you through it, see it in a new way, and find a way to make it work.
7. The community means both friends and strangers.
Strangers are friends you haven't yet had enough time to play with. Remember what Aristotle said: one hour of play tells you more about an individual than many hours of intellectual conversation. Find a stranger, play with him or her, and see a new friend emerge.
8. You have one job — be remarkable.
Nothing less. Do what you love, do it well, do it in the way no one else can or has the courage to do. You are your own genius, and the world needs your contribution. The future belongs to the awesome.
9. You are the master of the fate and the captain of your soul.
Whether you're new or a seasoned professional, the chance of success is equal. Your habits and character matter, and the only limitations are the ones you set for yourself. To win, you need only defeat your doubt.
10. Play is the work.
If we honor the tools and the rules and most importantly, honor one another there is nothing we can't accomplish.
I invite and challenge you to play on purpose.
Consider each of these tenets.
Live the manifesto as these kids in the sandbox do.
Play is the work. We work better, we play stronger, and we dream bigger when we know we this.
The success of our students, communities, and organizations is waiting at the edge of the sandbox.