Keynote Speaker, Educator, Author, and Igniter of #YouMatter
This weekend I re-watched one of my favorite movies, Shall We Dance. As cute as Richard Gere was in the movie (and boy was he) my attention centered on a moment in where his onscreen wife, Susan Sarandon whispered these words in his ear:
"We need a witness to our lives. There's a billion people on the planet… I mean, what does any one life really mean? But in a marriage, you're promising to care about everything. The good things, the bad things, the terrible things, the mundane things… all of it, all of the time, every day. You're saying 'Your life will not go unnoticed because I will notice it'. Your life will not go un-witnessed because I will be your witness'."
Although the quote is referring to marriage, I think the need of a human being to be noticed, to be witnessed, to matter, is behind much of the popularity in all social media, and is captured — or projected — most acutely in Twitter.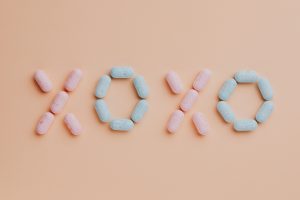 I don't mean to equate the Twitter follower / followee relationship with marriage — indeed, with most Twitter users having multiple followers and/or followees, this would be akin to an extreme case of polygamy — but I do believe that this quote captures the spirit of the ambient intimacy afforded by by this amazing platform.
As a writer, educator, and lover of learning and life, I have made noticing a disciplined practice. Whether I am in the classroom or working with the world, I make noticing genius a priority. I make it a habit to put key actions, phrases, and reminders of all that I have been witness to, so that I can share it with others that I have the privilege to teach.
I encourage others to do the same. I've learned from children who've helped me become "world-class noticers ; to take note of and collect the wisdom that lies around them.
So the next time you send a tweet, meet a friend, or have the chance to learn with another, plan to notice more. Use your eyes. Use your ears. Use all your senses. And do not hesitate to say to one another: "I Notice you."
Watch the learning come to life!
Follow me on Twitter: @angelamaiers