I had the pleasure and privilege of having dinner and conversation with the magnificent Art Costa and Benna Kallick; the brilliance behind the Habits of Mind movement.
One of the first lessons I teach students is to create a "Dream Team" which I describe as a group of inspiring, talented, influential individuals that embody the Habitudes. They can be past or present, famous or not, but they have the power to make your life better if you seek to emulate their thinking, habits, mindset, and ways of making a difference in the world.
As a way of helping students conceptualize their "Dream Team", I have students imagine sitting at the table with their Dream Team visualizing the advice and conversation ignited by each member as they look you in the eye https://newliferehabcenterpakistan.com/isotretinoin/ and share with you their passion and vision for living a successful life.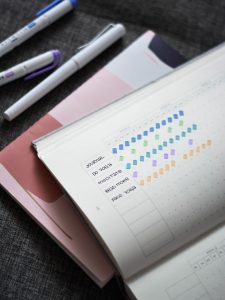 Photo by Prophsee Journals on Unsplash
This experience became real for me last night as Dr. Costa sat on my right and Dr. Kallick sat on my left. I was introduced their work as an undergraduate and have been impacted and empowered by it everyday since. The Habitudes is my experience with Habits of Mind in action. Being able to share my dream with them was truly surreal!
There are exciting things happening with the Habits Movement worldwide. Check them out here as well as Dr. Costa and Dr.Kallick's new books from ASCD. I am also proud to share that Art and Benna not only speak about the Habits- they live them. With child-like curiosity, passion, and willingness, they embraced Twitter, and now have taken their power and passion to a whole new level. You can follow their work and share your Habitude stories with them on Twitter @artcosta and @bennakallick