As adults, each of us has a chance to make a positive and impactful difference in a child's life.
But in order to do this, we must carefully consider this question:
What matters most to our children?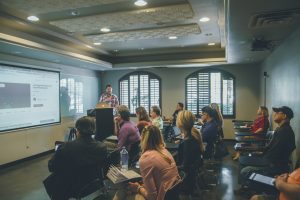 Photo by NeONBRAND on Unsplash
For 20 years I have been posing this question to my students. At the beginning of every school year, I would ask my students to give me advice on how to be their best teacher. I asked them to think about the times they felt most successful and to consider what the adults in their lives did to make this success possible.
The classroom would become immediately silent as the students wrote intensely for longer than they had ever written before. Smiles would appear on their faces as they reflected on the happy experiences they were remembering. After reading their responses, I would add to my list all the ideas they mentioned.
Surprisingly, many of the responses were the same. Year after year, in every grade level, content area and classroom I was in, regardless of demographics or background, students were saying the same things and had the same message: It's the small things you do that mean the most. That is what they remembered. That is what mattered.
Here is a list of the 12 Most Important things that came out of these amazing conversations:
1. GREET ME EACH DAY
Wish me good morning, and send me off with a "see ya tomorrow."
2. SMILE
When you look at me, let me see happiness in your eyes.
3. GIVE ME YOUR ATTENTION
Sit and talk with me privately; even if only for a second.
4. IMAGINE WITH ME
Help me dream of things I might be able to do; not just the things I need to do now.
5. GIVE ME CHALLENGING CONTENT AND ASSIGNMENTS
Show me how to handle it. Teach me what to do.
6. ASK ABOUT ME
Inquire about my weekend, the game I played, the places I go. It shows you care about my life.
7. LET ME HAVE TIME
Time to let things sink in. Time to think. Time to reflect, kamagra, process, and play.
8. DEMAND OF ME
Hold me accountable to high standards. Don't let me get away with less if you know I am capable of doing better.
9. NOTICE ME
Leave special messages in my desk or locker. Just a quick note that says you notice something right.
10. LET ME ASK THE QUESTIONS
Even if my questions are off topic, let me ask them. It will show that I am thinking about new perspectives, curious, and willing to learn more. Let me have the chance to show what I am wondering about, not just what I know.
11. ENGAGE ME
I came to you in love with learning. Keep me excited, keep me wanting more.
12. TRUST ME
Believe that I can do it. Allow me the chance. I promise to show you I can.
These words did not fall on deaf ears. I collected them, honored them, and then promised I would do everything within my power to be the teacher they wanted me to be.
What matters to the children in your life?
It's worth a conversation, I promise!